Get to know Alina...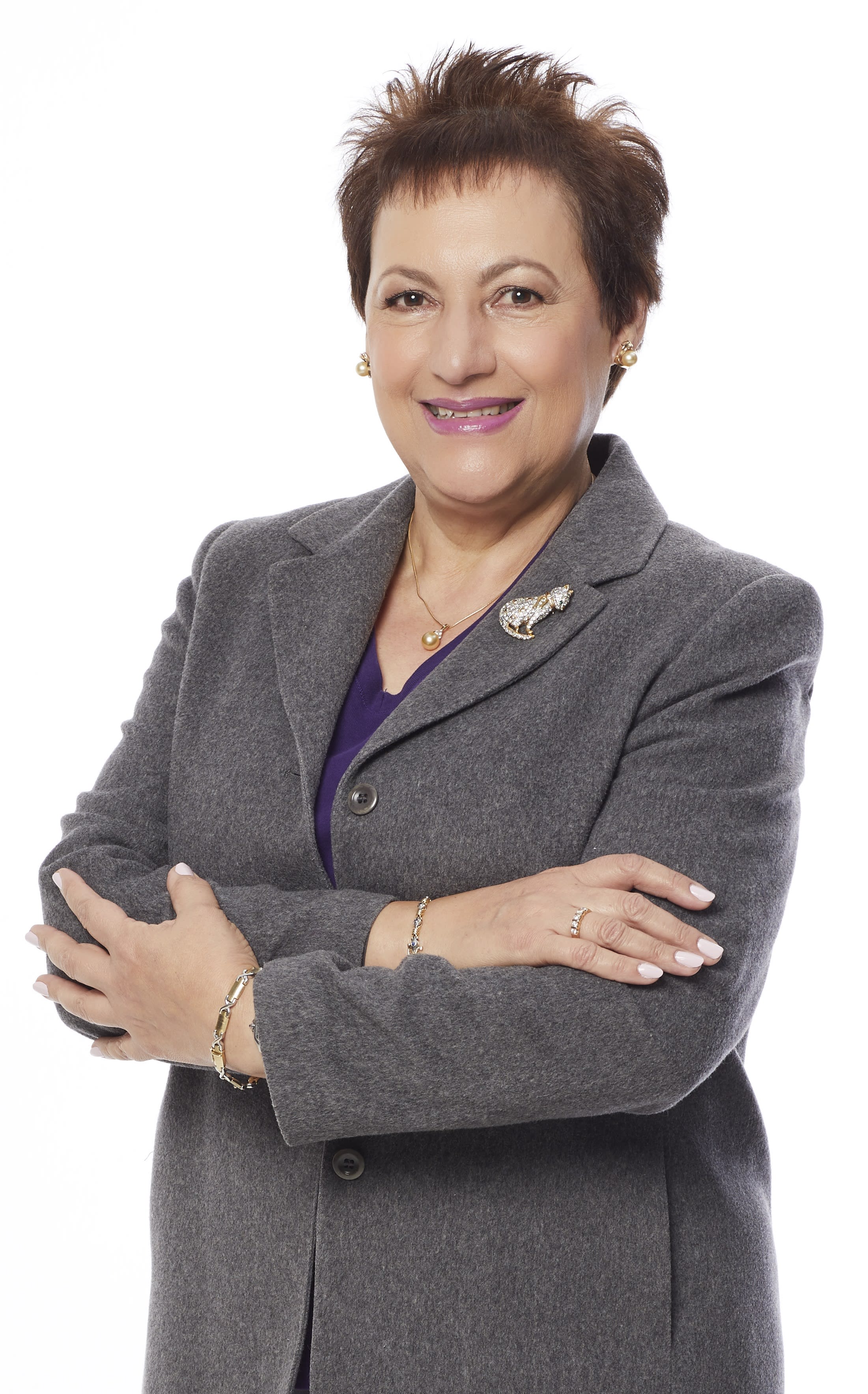 Being born and raised in Mexico City and spending more than 30 years in San Diego, California, most of them as a Certified Medical Interpreter, made me both, fully bilingual in Spanish/English and bi-cultural. Through these experiences I had the opportunity to interact with a large variety of people interpreting and translating but also advocating for them with their medical insurance carriers, doctors, and staff. I have come to understand that carefully listening and understanding clients' needs is an art that I have carried over into my Real Estate practice.
A few years ago, I moved to Madison after a short visit where I fell in love with not only this beautiful city but with its kind and warm people. I have made Madison my home. After buying and selling my own houses, I realized how much I enjoyed the process and I decided to become a Realtor. Coldwell Banker is the right match for me, since their focus and mine is to help people make the selling/buying process smooth and satisfactory.
The transition from interpreter to realtor has been easy because it has always been my goal to help those I work with. It is important for me to make my clients as comfortable and relaxed as possible and I'm good at it. I am humbly confident that you will be totally satisfied with my service and that working as a team we will find the house of your dreams or sell your house successfully.
During her working life, Alina has been a flight attendant, owner of a job-placement agency for bilingual professional personnel and owned her interpreters and translators agency. She is a human and animal rights advocate. She has passion for dancing. She loves snow shoeing, movies, exotic food at gourmet restaurants, coffee with friends, and is an avid reader and writer in her spare time.
_________________________________________________________________________________
Nacida y criada en la Ciudad de México y habiendo pasado más de 30 años en San Diego, California, la mayoría de ellos como Intérprete Médica Certificada, me hizo completamente bilingüe en español e inglés y bicultural.
Durante mis años como intérprete tuve la oportunidad de interactuar con una gran variedad de personas interpretando y traduciendo, pero también abogando con sus empleadores, compañías de seguros, doctores, y personal de hospitales. He llegado a comprender que escuchar atentamente y comprender las necesidades de los clientes es un arte que he trasladado a mi práctica inmobiliaria.
Hace unos años me mudé a Madison después de una corta visita en la que me enamoré no solo de esta hermosa ciudad sino de su gente amable y cálida. Desde entonces he hecho de Madison mi hogar. Después de comprar y vender mis propias casas, me di cuenta de lo mucho que disfrutaba el proceso y decidí convertirme en Agente Inmobiliario para ayudar a mi comunidad.
Coldwell Banker es la combinación adecuada para mí, ya que su enfoque y el mío es ayudar a las personas a facilitar el proceso de compra/venta de su hogar perfecto.
La transición de intérprete a agente inmobiliario fue fácil porque siempre ha sido mi objetivo ayudar a aquellos con los que trabajo. Es importante para mí hacer que mis clientes estén lo más cómodos y relajados posible y disfruto haciéndolo. Confío en que mis clientes quedarán totalmente satisfechos con mi servicio y que trabajando en equipo encontraremos la casa de sus sueños o venderemos su casa exitosamente.
Durante su vida laboral, Alina ha sido sobrecargo de aviación, reclutadora de personal, propietaria de una agencia de colocación de personal bilingüe profesional y propietaria de su agencia de intérpretes y traductores. Es una defensora de los derechos humanos y de los animales. Tiene pasión por el baile. Le encanta caminar en la nieve, ver películas, la comida exótica en restaurantes gourmet, tomar café con amigos y es una ávida lectora y escritora en su tiempo libre.
PROFESSIONAL MEMBERSHIPS
South Central Wisconsin Multiple Listing Service (SCWMLS)

Wisconsin REALTORS® Association (WRA)

REALTORS® Association of South Central WI (RASCW)

National Association of REALTORS® (NAR)